Meet Our Personal Trainers
Each trainer is an expert at their craft and has specialty certifications to meet their client's personal goals. You will be matched according to schedule availability and your health & wellness goals!
To schedule a session with one of our trainers, first please contact our Sr. Program Director Chandlar Cramer at ccramerfindlayymca.com or call (419) 422-4424. 
Sara Boutwell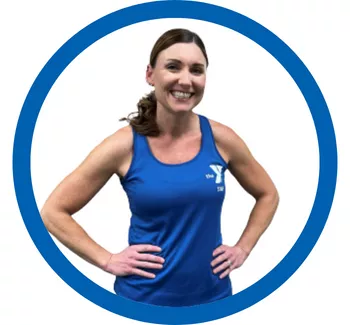 "Fitness is not a destination, it's a journey you must continue for the rest of your life."
Staying active has always been a part of Sara's life. High school track was where she fell in love with weight lifting and being physically fit. She continued her fitness journey at the Findlay Family YMCA where she taught her first fitness class in 2001 and is still going strong!

        Over the years she has learned to teach a variety of classes such as cycling, power toning, cardio classes, flex and core, chair yoga and TRX. Sara loves to encourage her students to push themselves to reach that next level!

        One of her favorite verses she stands by is from Colossians 3:23 which reads…. "Whatever you do work at it with all your heart as working for the Lord."

          Sara truly loves what she does but most importantly she gives God all the glory. She is thankful and blessed she can share her love of fitness with others!
Certifications

Group Fitness Instructor
Certified TRX Instructor
CPR and First Aid
Christy Santistevan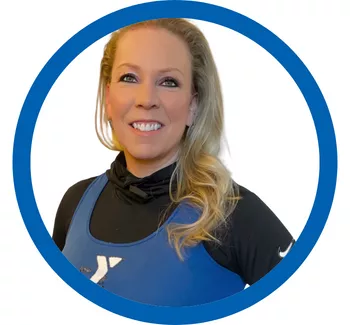 A lifetime fitness enthusiast and advocate, Christy grew up in competitive sports and earned a Division II Scholarship for her first love….Basketball. Once competitive sports ran its course, running became a passion…Half Marathons, Full Marathons, Tough Mudders, etc. The desire to build strength initiated interest in CrossFit and re-fueled the competitive spirit through competitions and camaraderie. Having the privilege to be selected for NBC's American Ninja Warrior was a special Highlight.
Individual successes have been rewarding, however the most fulfilling is training people on a functional level….one-on-one, group training, and class settings. Christy has been training/teaching classes near ten years and has truly loved EVERY. SINGLE. MINUTE.
Christy's Motto is "Building Strength from the Inside Out." There's more that goes into training than just the physical aspect. There are parts of a person's health that can't be seen…the internal health aspect is just as important!
Certifications
ACE Fitness
CPR/First Aid
Megan Lay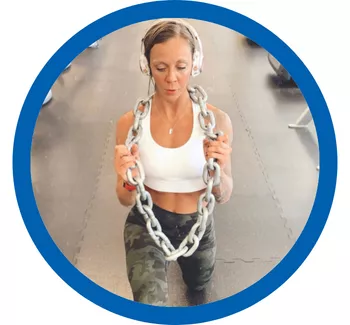 "Believe in yourself, and you will be unstoppable."
Megan is a certified personal trainer at the Findlay YMCA. Her passion is to help people change their lives through fitness and personal well-being. Megan believes that everyone is capable of good health and loving themselves inside and out. She loves helping others find the key that opens the door to a healthy lifestyle. 
According to Megan, "There is nothing better than seeing people pushed to places they've never been and achieve their goals."
Anyone can accomplish anything with a good plan and dedication.
Certifications
TRX Certified Instructor
ACE Certified Personal Trainer
Red Cross Certified in CPR/First Aid
Jake Stiger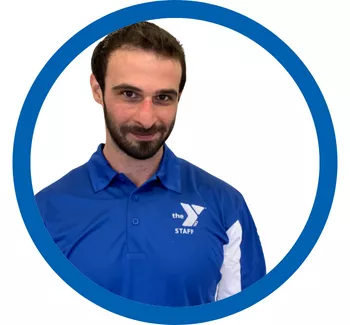 "Let's be the strongest version of ourselves!"
Jake has been an athlete, and weight-trained for over 20 years; in addition, he has competed competitively in bodybuilding and powerlifting. Jake has always wanted to share his love and passion coupled together with his applied knowledge, experience with everyone! He believes that we all can become stronger in numerous ways, focusing on what we wish to excel in, however, not negating the importance of our weaknesses, allowing us to fortify our overall being! One of the characteristics of fitness that he loves is the ability to be able to tailor each and every person's personalized, structured program!
Whether your goal is hypertrophy, adding lean muscle mass, weight loss, or just to feel better and have more energy to make those memories with the family, Jake is here to help you achieve your goals.
Certifications
ISSA Certified Personal Trainer
NASM Nutritional Coach
CPR/First Aid Certified