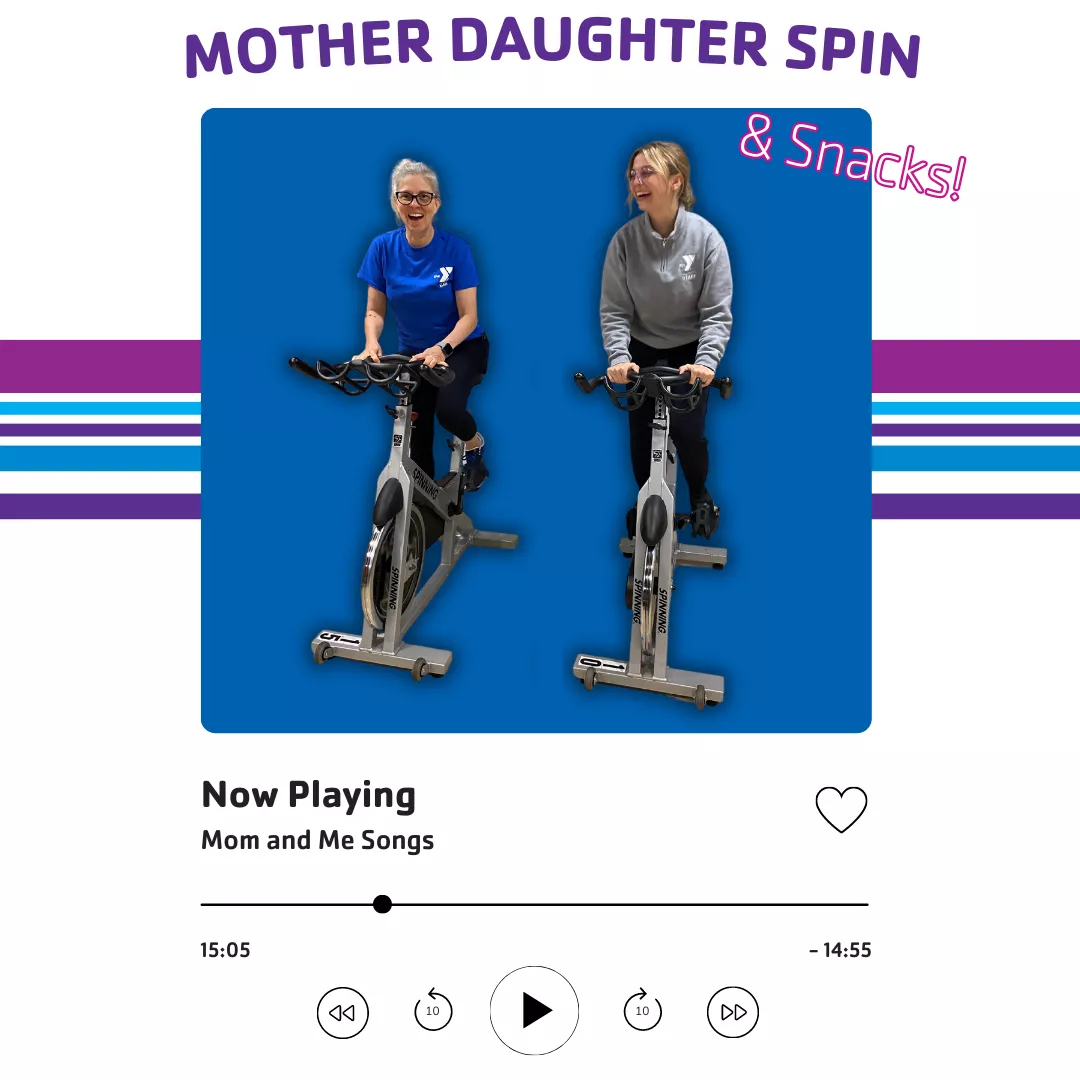 Moms, gather your girls and head to the Downtown YMCA for Mother Daughter Spin & Snacks! 30 minutes of cycling followed by a 30 minute social with light snacks! Instructor Audra Oglesbee will get your heart pumping to some of today's teen favorites! Space is limited so register now!
$8 per couple, $4 for additional participants 

Participants must be at least 4'6 tall. If you're unfamiliar with the cycles, please arrive a few minutes early for height adjustments.