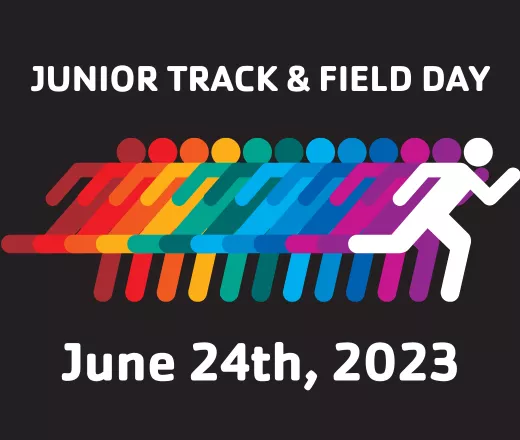 We are bringing you a great new event this summer for grades K-6! Junior Track & Field Day will be held at Findlay High School's Cooper Tire Track Complex on June 24th. The events are as follows:
Kindergarten
50m Dash
100m Dash
 Baseball Throw
Standing Long Jump
1st-2nd Grade
100m Dash
200m Dash
Softball Throw
Standing Long Jump
3rd-4th Grade
100m Dash
400m Dash
Softball Throw
Running Long Jump
5th-6th Grade
200m Dash
800m Dash
Shot Put
Running Long Jump
Each participant may sign up for a maximum of three events in their age group. Grade levels are based on the 2023-2024 school year. Awards will be given to the top 5 places. All athletes will receive a free drink and hot dog the day of the event. 
The pre-registration fee is $5 for YMCA Members and $20 for nonmembers. Pre-registration Deadline is June 16th! Same day registration will be available for $10 (members) / $40 (nonmembers).
The meet will start promptly at 9 am on June 24th.
Questions? Please contact Kelley Powell, Youth Enrichment Coordinator.