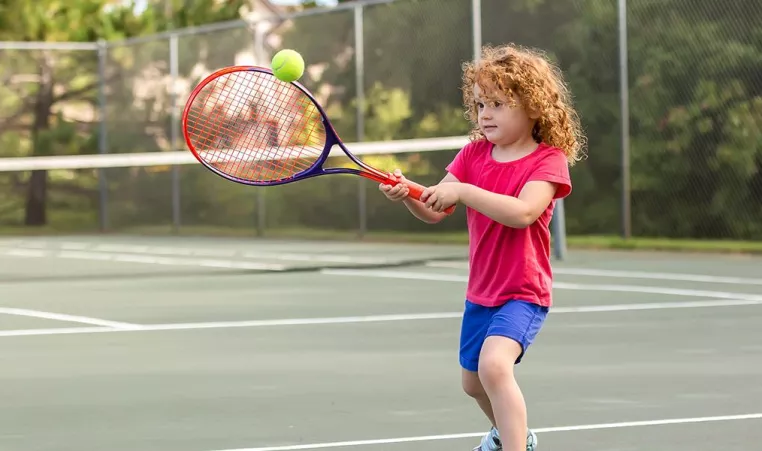 Indoor court season is underway at the Tennis Center!  As our members migrate indoors they've been pleasantly surprised to see the brand new LED Lighting System we've installed!  Through the expertise of lighting engineer Greg Wright, we've eliminated the dark spots that prohibited proper sight while significantly upgrading the intensity of the light, making the ball 'pop' with both color and clarity.  The new lighting will dramatically reduce our winter energy bills while providing an excellent facility for both recreational and competitive events.  We are the first tennis facility in Northwest Ohio to feature a complete LED Lighting System!  
We are offering more FREE programming than ever before.  Adults can take advantage of our entry-level event called TennisQwik.  This free event is offered every Saturday.  Also on Saturdays we now have free Junior Matchplay for our members aged 6-17.  Members are encouraged to contact Bob Cook to register.
Junior Tennis Programming has taken yet another giant step forward!  We've doubled the number of classes available to our members ages 5-17.  Previously only a one-level pathway (Red>Orange>Green>Yellow), we now offer two skill levels of each class, allowing a more customized developmental program for your child. 
Contact Bob Cook for more information about our junior program.  bcook@findlayymca.com
The YMCA Singles Tennis Championships will begin in November.  This inaugural event will showcase our finest, most dedicated members in a battle for the title.  Both adults and juniors will have the opportunity to participate in this fund-raising event. This is the second championship to be offered in less than a year, with the doubles championships being decided last February.  These are now annual events exclusively for our YMCA Membership.
Our members who love to play Pickleball will be happy to hear we've recently added two additional nets to our facility.  This will allow uninterrupted availability to our members on each court!  Two little-known facts about our Pickleball Programming:  1)  There are 10 pickleball courts compared to only 5 for tennis.  2)  We offer more hours of Pickleball Programming each week than we do for Tennis!  We take our Pickleball very seriously!!!

For more information about these or other events within the YMCA Tennis and Pickleball Department, contact Bob Cook, Tennis Director.  bcook@findlayymca.com