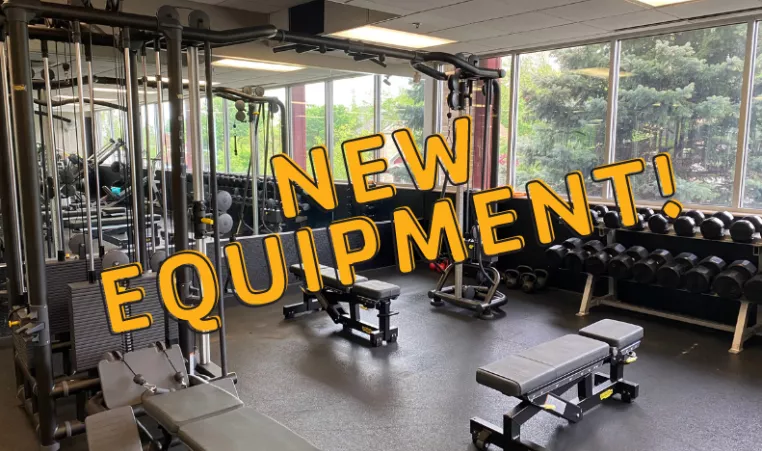 We recently upgraded our Free Weight Room's at both branches with brand new Technogym Equipment. At the Downtown branch, we replaced our cable machine (it includes the Triceps, Adjustable Pulley, row/Dual Row and Lat Pull Down/Dual Lat Pulldown modules, and multi-angle pull-up bar), four adjustable benches (8 backrest adjustments and 3 seat-angle settings that allows the user to perform various exercises with or without weights and dumbbells), Tbar Row (works all major muscles in the back). We also added a Hack Squat (a piece we have never had before which is a perfect tool for lower body development) and an Olympic Half Rack with a deadlift platform and are really excited about the new rubber plates for both pieces of equipment. In the next few weeks, we will also be replacing our decline bench.
At the East Branch, we added a Hip Thrust Machine (laser focused glute training) by popular demand and our members are already ecstatic about the addition!
We hope our members are enjoying the equipment and appreciate all the feedback we have been hearing – this is how we can best serve you, our members. We encourage you to check out the new equipment and if you have any questions about how any of it works please reach out to our wellness staff out on the floor or schedule a free orientation to go over any and all equipment.
The new equipment was purchased using FEIF (Fitness Equipment Investment Fee) Funds.